Re-Imagining the Future: A Collective Dialogue (Session II)
20apr7:00 pm8:30 pmRe-Imagining the Future: A Collective Dialogue (Session II)
Event Details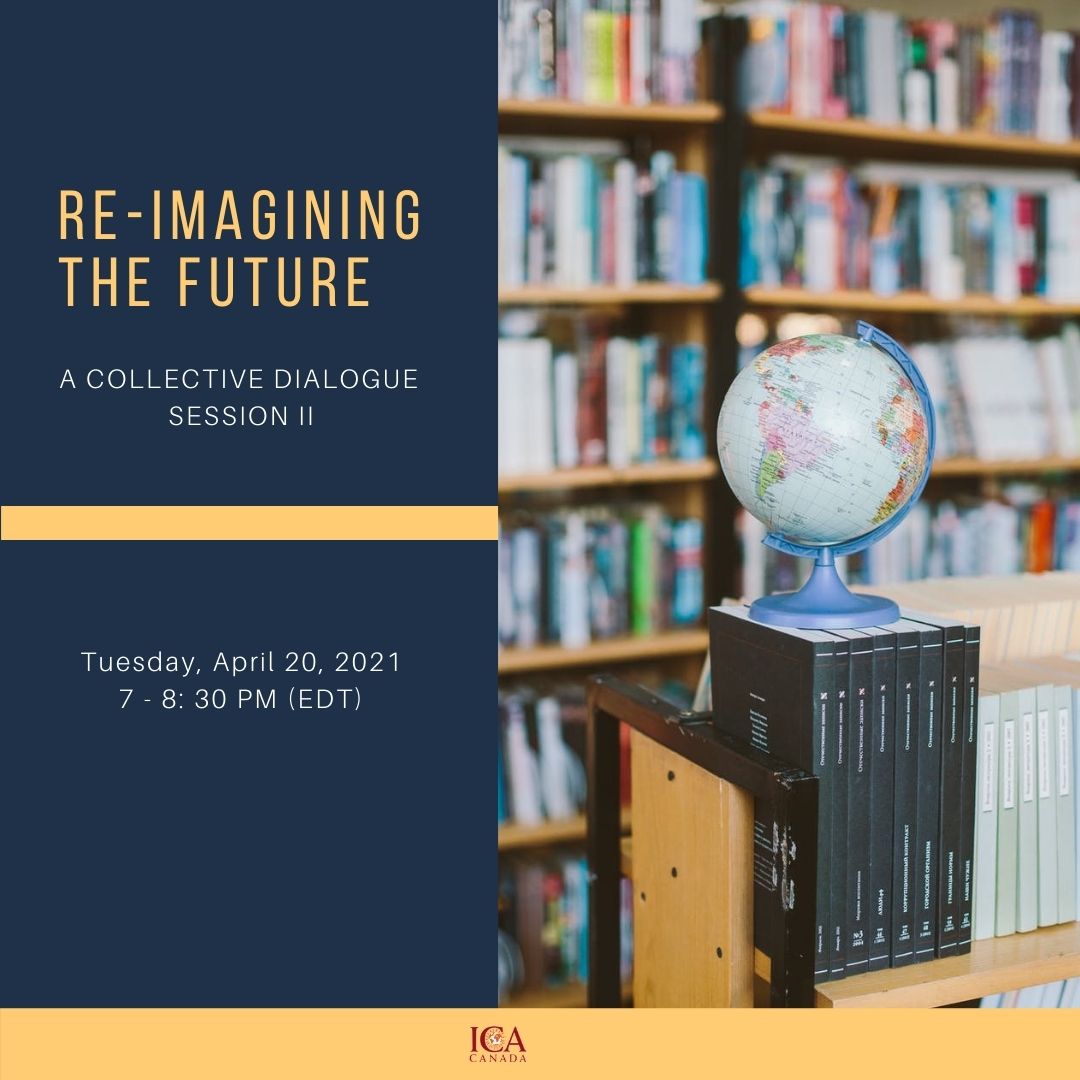 Join us for a dialogue on re-imagining a better world.
About this Event
What is needed to create a world where everyone's needs are adequately met?
What is needed to create a world free of all forms of systemic oppression?
What would it take for us to effectively address the ecological challenges of our society?
We would like to invite you to engage in a series of dialogues with us to reflect on these complex, but important questions of our time. As Lucille Clifton once suggested, "we cannot create what we can't imagine". Considering that the structures which currently govern our society were too imagined, there is good reason to believe that it is indeed possible to imagine and create an alternative paradigm that would be better suited for all of humanity and our environment. And in fact, various groups across the world are courageously experimenting with alternative models.
We hope that through these on-going conversations, we can collectively unpack the contradictions of our society, including what might be needed to shift to a new paradigm. To-date we have had four group discussions where we explored how to create a safe space for these dialogues; explored social change issues that people were aware of; we also workshopped some key ingredients to effective social change from the perspective of those in attendance.
Our next discussion is scheduled for Tuesday, April 20, 2021 from 7 – 8:30 PM (EDT). At this meeting, we will explore avenues for positive social change, what is possible, our desires for the future and the limitations of the current paradigm that may be curtailing long-term social change. The goal here is not for everyone to be in agreement, but rather, our hope is that we can provide a safe space to learn from each other and to re-imagine the future from various vantage points.
To join us for this dialogue, please RSVP to receive the Zoom link. We hope to see you then. In the meantime, should you have any further questions or suggestions, please email us at ica@icacan.org.
more
Time

(Tuesday) 7:00 pm - 8:30 pm(GMT-05:00) View in my time
Organizer
The Canadian Institute of Cultural Affairs (ICA Canada) has a 40+ year history in developing the leadership capacity of individuals who are committed to positive social change. We do this through our Courage to Lead programming, tailored training and facilitation offered to non-profit organizations and community groups and through the development of knowledge resources.
ica@icacan.org
401 Richmond St. W., Suite 405, Toronto, ON. M5V 3A8